Watch this free On-Demand Webinar today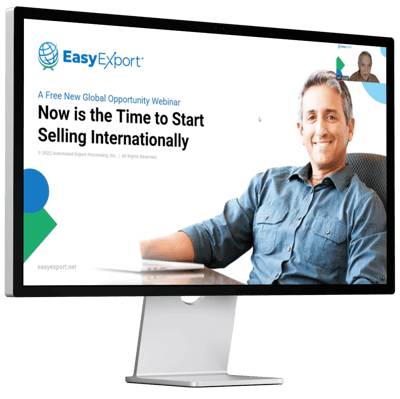 EasyExport® introduces…
A New Global Opportunity





Now is the Time to Start Selling Internationally
If your business is only selling within the US market, you're missing out on a cash cow.
Now is the time to start selling guns, parts, optics and firearms accessories across the globe. This webinar, Now is the Time to Start Selling Internationally, will explain why - and show you how to get started in tapping lucrative markets around the world. In this informative and practical webinar you will discover:
Why NOW is the time for you to join the boom in global commerce

The potential value of the world firearms market to your business

The FOUR big challenges to exporting online - and how to overcome them
How to serve international customers safely, reliably and affordably

How EasyExport helps you make more sales from around the world

A way to start shipping your goods to 82 countries in two weeks
Who wouldn't want 20% extra revenue flowing into their business? Register on this page and watch the webinar today.